AREADNE 2024
Research in Encoding And Decoding of
Neural Ensembles

Eliopoulos Conference Center
Milos, Greece
25–29 June 2024

Beware of S. elaeagnifolium!
Throughout Milos, there are wildflowers that grow thickly on the volcanic soil. One of the more colorful is Solanum elaeagnifolium, or silver-leaved nightshade, a poisonous invasive species that likely originated in the southwest United States or Mexico. It has showy purple flowers with contrasting yellow stamen. Its spherical berries (seen out of focus in the background here) are reminiscent of small yellow tomatoes, but do not eat them! All parts of this plant are poisonous to humans and animals.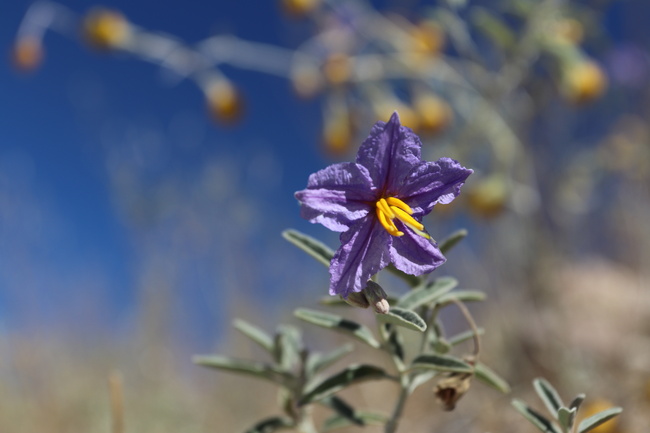 Copyright 2022, J. S. Pezaris

---
Copyright 2005–2023, All Rights Reserved.
AREADNE | Email | Search | Archive